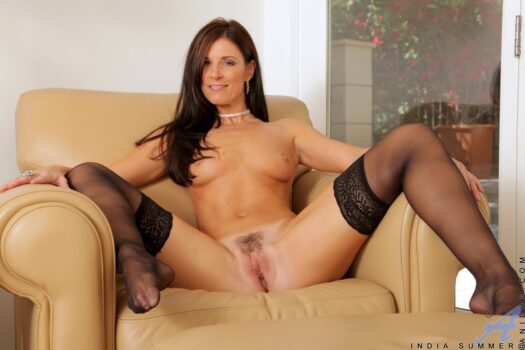 Mature Babes

Anilos is home to one of the best collections of beautiful older women!

Add your review


Anilos is the perfect site for those who prefer experience over youth. Sure, a 19 or 20-year-old girl has far less mileage on her pussy, but can she give you a ball draining blowjob that sends your eyes rolling back? Unlikely. That is why you should always pick age and experience when it comes to getting your rocks off. In order for a woman to be regarded as an "anilos" she must be mature in age, but also mature from an intellectual and emotional standpoint. Anilos women are not just sexy, they are dignified and command great respect. These babes are not your everyday milfs, that's for sure. If you become a member of Anilos today, you will receive access to 1,399 videos and 860 image galleries. There are zero download limits so you can download the entire member's area if you like. Once inside the advanced member's area you will find many unique scenarios to enjoy. This includes numerous solo masturbation scenes in which gorgeous older ladies pleasure themselves with their fingers and various sex toys. There are also a good number of hardcore scenarios which include boy-girl action, anal sex- girl-on-girl, fetish, and more. When it comes to experienced older women, this is definitely one of the better sites out there. And today you can pick up a membership on the cheap thanks to our various discounts.

Anilos is regularly priced at $29.32 per month however if you subscribe today you will pay just $24.96 each month. That's not a massive discount but it's better than nothing. You can however save even more if you purchase a 4-month or 12-month plan. The 4-month deal is priced at $85.00 which averages out to $21.25 per month, a savings of 28%. If you opt for the 12-month plan, you'll make a single payment of $199.00, and enjoy full access to the member's area for an entire year. Your average monthly cost with this yearlong plan is just $16.58, which is 44% off regular price.
Active Anilos Discounts:
A membership grants you full access to nearly 1.4K videos, 860 galleries, 214K images, and daily updates.


$16.58 – Anilos Discount (44% Off)