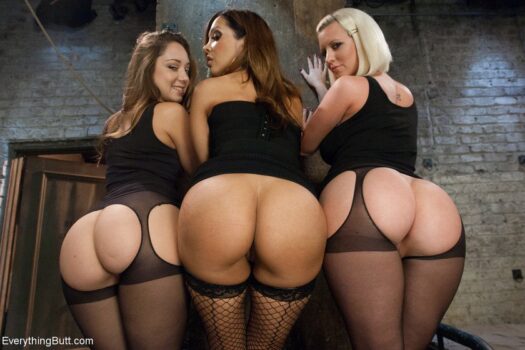 Wild Anal

Every imaginable anal fetish is featured in stunning 1080p high definition!

Add your review


Everything Butt is like a candy store for sexual deviants, especially those who enjoy ass play. Their videos are filled with extreme anal action that will please even the most critical femdom fans. If your standards are high, be prepared to have them met, and then exceeded. After all, Everything Butt is brought to you by Kink, one of the most well-respected brands in the BDSM and Fetish world. Anything that comes out of their camp is going to be a cut above the rest. If you subscribe to EverythingButt.com today, you will receive instant access to a growing collection of HD anal sex videos which feature all the hardcore ass plundering action you desire. You can watch gorgeous pain loving babes take large toys up their rear end, hard cocks, and perhaps even a hand, or two. Scenes also featuring rimming, gaping, threesomes, and more. When it comes to hardcore girl-on-girl action, with a focus on anal penetration, Everything Butt is where it's at. As a bonus, you will receive access to 65 premium fetish sites from Kink which also feature copious amounts of hardcore bondage and fetish movies.

Everything Butt is regularly priced at $39.99 per month but if you use our new discount you'll save up to 50% off. If you opt for a monthly plan, the cost of your first month is just $19.99 with this deal. That is an instant and one-time savings of $20.00. You can however purchase a quarterly subscription for just $89.97, which averages out to $29.99 per month. With this plan you save $30.00 every quarter. If you decide upon the 6-month plan, you'll pay $137.95 which is just $22.99 per month on average. Your final option, and the best deal at Everything Butt, is the 1-year plan for $239.88. With your purchase you'll pay an average of $19.99 month after month and save $240.00 per year in total.
Active Everything Butt Discounts:
Gain full access to 456 of the very best anal porn videos, regular updates, and bonus access to the entire Kink Unlimited fetish network.


$19.99 – Everything Butt Discount (50% Off)