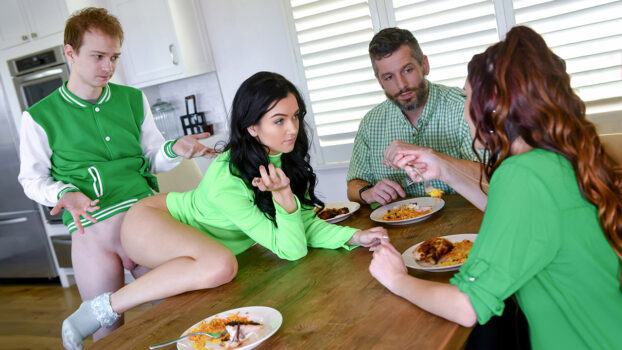 4K Freeuse Porn
Explore your freeuse fantasies with the help of beautiful babes at Freeuse Fantasy.
PROS
66 Freeuse Fantasies video updates available now
Stream in high definition and download at up to 4K UHD
Photos available to browse and download by zip file
Save up to 83% and pay just $5.00/month
Freeuse Fantasy accepts credit cards, PayPal, and gift cards
Add your review
Have you heard of the Freeuse fetish? It is where you can have sex with your partner at any time regardless of what they are doing. Maybe they are working, or in the middle of an important phone call, it does not matter. If you feel the urge to fuck, they must comply. What is that baby? You are too tired? You have a headache? What a shame! Now suck my dick! If you are intrigued by this fetish, you should consider joining Freeuse Fantasy. They are all about Freeuse fun and games. If you signup now you'll enjoy savings of up to 83% off the regular price thanks to our Freeuse Fantasy discount. Deal pricing is applied automatically!
Freeuse Fantasy takes the whole "free use" thing to an extreme level. Take popular fantasy "St. Paddy's Freeuse Celebration" for example. Alex Jett starts off the day by fucking his hot stepsister Aria. They begin upstairs then make their way to the kitchen for breakfast. Since they have this Freeuse rule, Alex continues to fuck Aria over the breakfast table – right in front of Mom and Dad. They do not even seem to notice! Seems like this family is anything but typical! "Trade For Answers" starring Alice Pink and Dixie Lynn is another smoking hot scene. Alice and Dixie have a test coming up, which their roommate Johnny has already taken, and passed with flying colors. They beg him for the answers, but he says no, not unless they give him a Freeuse pass. They agree, and he pulls out his giant hog and tells them to get to work!
That is just 2 of the 66 HD videos which are available to stream as well as download right now. When you join Freeuse Fantasy today you'll save from 67 to 83% off thanks to this deal. You will also receive bonus access to a variety of high-quality porn channels. Joining is super easy, and you can even use a gift card or your PayPal account. Go ahead, sign up now and let your freeuse fantasies come to life!
A monthly membership at Freeuse Fantasy will typically set you back $29.95 – but not when you subscribe with our Freeuse Fantasy discount. Join today and select the same monthly plan and you will save 67%. Instead of $29.95, you pay just $9.95 a month! Better yet, select the 3-month plan and an entire 90 days of unrestricted access will cost you only $19.95 in total. That is just $6.65 a month on average. There is also a yearly plan available for $59.95, the same as paying $5.00 a month. This yearlong plan is by far the best deal available at Freeuse Fantasy.