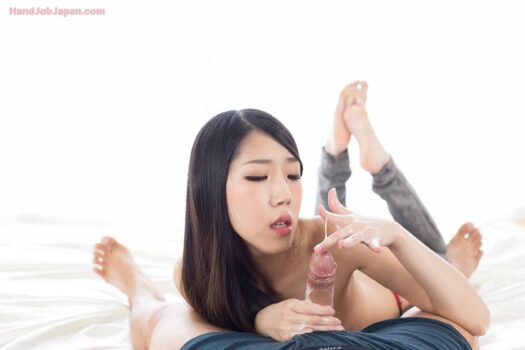 The Best Japanese Handjobs
Beautiful models, high definition video, and pov camera angles make this one of the best handjob sites around.
PROS
266 handjob videos available right now
A total of 266 galleries to download
Over 153 Japanese handjob babes!
Save up to 25% with our deal
Join for as little as $22.32 per month
Add your review
If you're a fan of Japanese women, you're in for a real treat today. Handjob Japan has a growing collection of exclusive POV handjob videos featuring a bevy of beautiful Japanese models. These videos are so engrossing, you'll feel as though it's your cock she's stroking. Take Natsuki Yokoyama, for example. When you watch her video, she'll make eye contact with you, and talk to you, helping you to relax while she jerks you to completion with her small, soft hands. You'll truly feel as though she's in the room with you. Currently there are 266 scenes and 153 models for you to choose from. Most videos are subtitled, so if you don't speak Japanese, no big deal. Scenes range in length from 13 to 24 minutes+ and are 100% exclusive, which means they were produced specifically for HandjobJapan.com. Also worth mentioning, these videos are completely uncensored, which is a rarity in Japanese porn. Usually the genitals are pixelated but that's not the case here. Watch all movies directly in the member's area in 480p, 720p and 1080p HD at up to 6000kpbs.
The price you would usually pay for a Handjob Japan membership is $29.95 per month but if you join today you can get inside for as cheap as $22.32 per month. That's a savings of just over 25% off standard price. Just make sure you select the 3-month subscription otherwise you will not get this special reduced price. If a 3-month membership is too long, opt for the 1-month plan and your monthly fee falls to just $24.95 per month on average, a savings of 17%.


$22.32 – Handjob Japan Discount (25% Off)