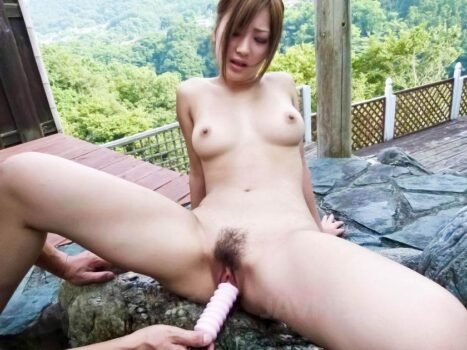 Kinky Public Sex from Japan

Exclusive hardcore videos featuring exotic Japanese babes having sex in public!

Add your review


Hey Outdoor, part of the JAVHD network, offers a small but excellent selection of hardcore porn videos that take place in the great outdoors. As a member, you will have access to beautiful Japanese babes having kinky sex at the beach, on a boat, and various other public locations. In addition to the 64 scenes and matching photos currently available within the HeyOutdoor member's area, you'll have access to thousands more from the JavHD network. In total, this network boasts 16 exclusive sites, 706 Japanese porn stars, 2,716 high definition movies, and over 55K images. Best of all, their entire catalogue of adult films is completely uncensored. Unlike most other Japanese porn sites, you won't find any pixilation here! If you join today, you can access every site as well as regular updates for up to 75% off.

Hey Outdoor has a standard price of $39.99 per month, but with our discount you can save $20.00 to $30.00 off this rate instantly! If you opt for the month to month plan, the cost of your first month of membership is reduced to $19.99. That is a one-time price break of $20.00. If you purchase the 3-month plan for $44.97 instead, you'll save $25.00 per month. With this plan the cost of an average month of access to just $14.99 during the 3-month period. If you go with the 12-month plan instead, you'll pay $119.88 upfront which reduces your monthly fee to an average of $9.99. At this price, you save $30.00 a month.
Active Hey Outdoor Discounts:
With a membership plan you gain access to all 64 exclusive Hey Outdoor videos as well as bonus access to 15 additional sites from the JavHD network.


$9.99 – Hey Outdoor Discount (75% Off)