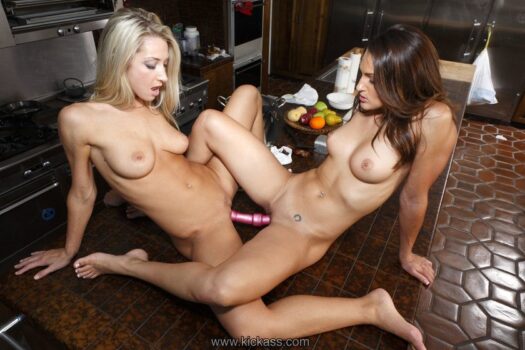 Kick Ass Porn

Kick Ass contains an extensive and diverse selection of hardcore action in a variety of unique niches!

Add your review


Cuckolds, sultry Latinas, sticky creampies, mouthfuls of cum, interracial insemination, MILFs, and hand jobs are just a few of the different niches you'll discover at Kick Ass. This vast porn network contains a treasure-trove of thrilling hardcore content starring a plethora of horny and beautiful babes! One of the main benefits of account is their existing archive of content is massive and features consistent daily updates. Join today and you'll unlock unrestricted access to every site, video, and gallery across the entire network at a great price.

The 18 sites included with your account at Kick Ass are: Kick Ass Pictures, Barefoot Confidential, Ultra Cuckolds, Revenge Is A Bitch, Chica Boom, 10 Man Cum Slam, 5 Guy Creampie, Kick Ass Pussy Pump, 2 Black Men 4 Her, MILF Does A Boner Good, Stop Or I'll Squirt, Organic Shemales, Kick Ass Teens, Babes With Glasses, Black Jelly, Naked Girls Smoking, A Load In Every Hole, and Epic Handjobs. As of today, this network as a whole contains 1,606 individual video updates, 1,296 photo galleries, and 1,005 porn stars. Join today and purchase either the 2 or 3-month membership options, and you'll save some serious cash while gaining unlimited access to all 18 sites.

There are 2 membership plans available at Kick Ass at a discount. The first is a 2-month membership plan for $39.90. With this plan you pay an average of just $19.95 per month which is $5.00 off the regular rate of $24.95 per month. The second option is a 3-month plan for $54.90. With this quarterly plan you'll pay an average of $18.30 a month, a 37% discount. That is a savings of $6.65 a month for a total price break of $19.95 a quarter. In addition to using a credit card, you can also subscribe via PayPal.
Active Kick Ass Discounts:
As a KickAss.com member you'll gain full access to 18 niche sites with 1,606 videos and 1,296 galleries starring over 1,000 beautiful porn stars. Multiple new updates per week are also included.


$18.30 – Kick Ass Discount (37% Off)