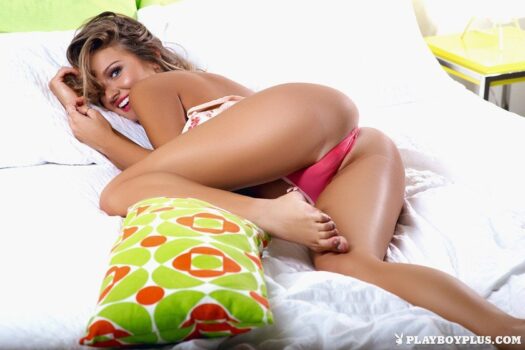 The hottest girls by far!

The hottest celebrities, amateurs, and playmates are all available inside of Playboy Plus.

Add your review


A membership at Playboy Plus is the best way to gain access to all that Playboy has to offer. The hottest amateurs, college coeds, celebrities, and models are available only at Playboy Plus. As of today, the site boasts 4,242 models which star in 8,041 galleries and 6,243 videos. Every single high-resolution gallery and 1080p high definition video available within their advanced member's area can be downloaded or streamed with a membership. The site can also be accessed directly from a mobile device or tablet for ease of use. If you take advantage of this deal on a membership at Playboy Plus you can pay as little as $5.83 per month which is a savings of 81%.

The standard price of a membership at Playboy Plus is $29.99 per month however our discount saves you up to 81% off! There are two plans presently available at a reduced price with this deal. The first is a month to month membership which will cost you only $9.99 for your first month. This plan offers a one-times savings of 67%. The second plan is a yearlong membership for $69.95. While this plan may cost more upfront, it offers the lowest price available at Playboy Plus. At this price you pay an average of only $5.83 per month which is 81% off.
Active Playboy Plus Discounts:
A 30 day membership at Playboy Plus includes full access to an extensive catalogue of over 100K images, 4K+ models, and daily updates.


$5.83 – Playboy Plus Discount (81% Off)