Real Girls Gone Bad Discount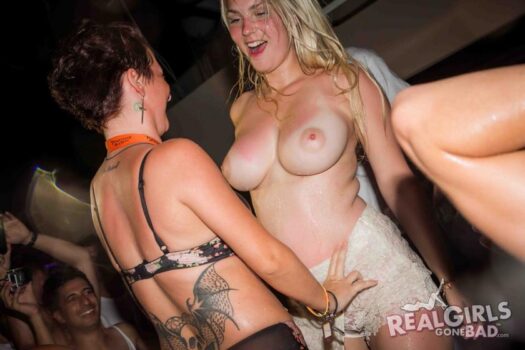 100% Real Girls

Watch as party girls get naked in the club and a whole lot more!

Add your review


If you become a member of Real Girls Gone Bad today you'll set off on a wild, sex filled adventure that never ends. It's a non-stop party, with one smoking hot amateur babe after another to keep you highly entertained. From crazy boat sex, to wild beach parties, and nightclub blow bangs, you're in for the time of your life. Today you might hookup with a busty Australian babe such as Kirsty, and watch her masturbate, before she treats you to a titty wank and a blowjob. Tomorrow, you could party all night long with a sexy British chick such as Blair. She'll drink you under the table then take you back to her room for a fun-filled romp that doesn't end till the sun comes up. Currently there are over 330 exclusive videos inside the Real Girls Gone Bad member's area which you can watch in HD and in some cases 4K UHD quality. Thanks to weekly updates, you'll always have hot new amateur sex videos to enjoy upon logging in.

Real Girls Gone Bad is regularly priced at $24.99 per month but with our discount you'll save big no matter what membership plan you choose. Your first option is a monthly plan for just $19.99. That is $5.00 off the regular price every month. Your next option is a 3-month membership for $44.99, which averages out to $14.99 per month. That's an instant 40% discount. The final option is a 6-month membership for $59.99 which reduces your average monthly cost to just $9.99. That's 60% off the regular monthly rate, and a total savings of $90.00 per 6-months.
Active Real Girls Gone Bad Discounts:
A membership plan grants you the ability to stream all videos, view high resolution images, and access new updates every week.


$9.99 – Real Girls Gone Bad Discount (60% Off)