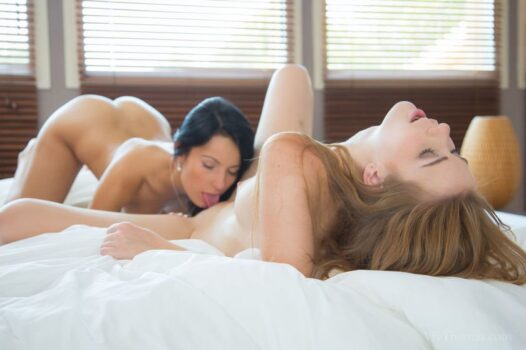 A membership at Viv Thomas allows you access to a thriving collection of solo and girl on girl content. As of today there are a total of 1,171 videos and 2,773 galleries available within the site that feature 898 models. The member's area is also updated on a highly regular basis, approximately 15+ times per month. Every week you will have access to brand new videos and galleries with your Viv Thomas membership. One of the best features of the content available within the site is the superior quality that they are available in. Recently they have even started releasing their latest videos in 4K UHD, so if you have a compatible television these videos are highly worth downloading. While each video is available for individual purchase for a nominal fee, purchasing a subscription with our discount is the best deal overall.

There are presently 3 membership plans available at Viv Thomas but only two of which should be considered. The first plan that is worth purchasing is for a monthly subscription that is lowered in price from $29.99 to just $19.99/month with this deal. This $10 price reduction remains in effect each month that you are a member of the site. Over the course of a year this deal will save you $120 off the regular full price. This month to month plan however is more expensive in the long run than purchasing a yearlong plan from the beginning. The 12 month membership plan is significantly reduced in price in comparison and offers the lowest monthly rate presently available. For just $99.99 upfront you receive a 12 month membership at Viv Thomas which is 73% off. This deal lowers the average monthly fee to just $8.33 per month. The third and final plan is a non-recurring 1 month membership for $29.99 which isn't really worth purchasing considering how easy it is to cancel your membership at any time.
Active Viv Thomas Discounts:
Membership includes full access to 1,171 videos, 2,773 galleries, 898 models, and 15+ updates per month.

$8.33 – Viv Thomas Discount (73% Off)